Newsletter 9th December 2022
Happy Friday! It certainly has been a frosty week, so the school has increased its hours of heating across the week to attempt to keep the school as warm as possible. We do concede that some classes remain cooler; we have asked that their radiators be bled over the holidays and that the windows are firmly shut.
Winter Ball - Thursday 15th December 2022
We will be hosting our annual Winter Ball on Thursday 15th December. This is an opportunity for the children to dress up in a Winter Ball outfit of their choice, though do be mindful it will be worn outside too, and it could be muddy! As part of the day, we are asking for food to our local foodbank, and for a small cash donation on the day (from those who can). Any money raised will go to the SEND department to replace well needed resources. The day will involve a Christmas Dinner, Christmas Festivities and our annual disco with our resident DJ Santa.
Thursday Parent's Meeting
Thank you for all you questions about the governance of the school, we look forward to seeing as many parents/carers as possible on Thursday evening. If you are intending on coming, please can you click on the link below, so that we have an idea of the number of people attending.
https://www.eventbrite.com/e/parentscarers-meeting-tickets-483714652547
A big thankyou to all those who arranged all the Festive activties; not only were they a great opportunity to raise money (£5700) but moreover, a lovely way for the community to get togther.
Friends of JKPS and class reps: don't forget to submit your interest in becoming parents reps and co-chairs to Shivali: shivalishah@aol.com as soon as possible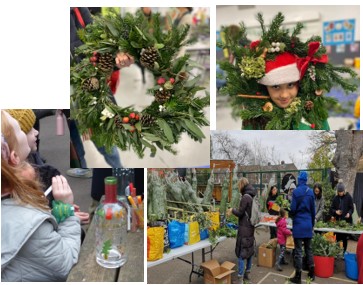 Information from the office
Fleeces
We have had a delivery of the new fleeces. Please keep your eye on the Magic Booking E-Shop to make purchases.
CTMM Visit - Cognitive Memory
This week, Vanessa, who delivers the CTMM programme across the Trust, came to look at how we have been implementing the training and to gather evidence of good practice. Across the school, it was lovely to see the different strategies put in place. We could see prior learning been referred to, as a part of each lesson and used as a basis for the next, after key learning was taught, hinge questions were asked in order to assess if all children understood what had been taught, and whether misconceptions needed to be addressed. One of development points for the whole school is - when there are misconceptions: the children need to orally rehearse the new learning so that they can begin to understand it.
All ASC and Breakfast clubs should be booked by now, so that we can create the registers ready for the new term. If you have not booked your provision, please get this be done by Monday.

Next week, the Trust's new CEO Mohsen Ojja will be coming to visit; so that the staff and children can meet him, and he can see what kind of school JKPS is. Mohsen will be joining Anthem from The Mossbourne Federation in East London, where he was the Deputy CEO for two years, before becoming the Acting CEO in January. Prior to that, Mohsen was the National Director of Education at E-ACT, having been a successful Principal of the Crest Academy in North London. He is a highly motivated leader, with extensive experience of working with schools in areas of high deprivation, and an uncompromising commitment to equality of opportunities for all.
German Online Training Courses
The Goëthe Institute are offering online training courses, where the user can practice listening, reading and writing skills. Courses are for beginners and those with some knowledge of German. More information click here or use the following url: https://www.goethe.de/ins/gb/en/sta/lon/kur/fer/dto.html
The user will have access to the platform for 3 months, if they sign up in December.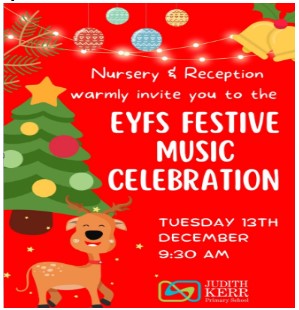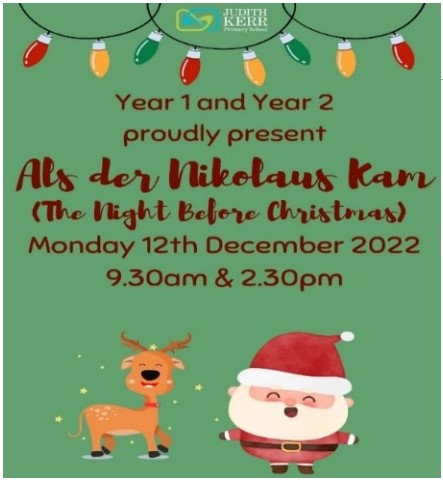 Schönes Wochenende!
Jo