English
Our school uses high-quality texts as a foundation for English learning which are linked to the creative curriculum.
The use of high-quality reading material provides motivation, excitement and opportunities for immersive learning. Carefully selected texts offer opportunities for empathy, philosophical enquiry, debate, drama and discussion, enriching children's vocabulary in preparation for writing. Teachers plan rich and varied writing tasks that link to their class text and topic.
Our teaching of writing offers:
Immersion in quality children's literature by significant authors
Engaging starting points and immersion through experiential learning with a clear sense of audience and purpose.
Key grammatical skills and spelling
A clear build up to writing longer pieces using drama, planning and shorter writing tasks
Editing — this plays an integral part of the writing process and is taught explicitly
JKPS loves reading!
We are seriously passionate about reading and want to make sure that all our children not only develop a love of reading but that every child leaves us as a critical reader. The foundations of reading are established through the teaching of systematic phonics, and we follow the Read Write Inc phonics scheme. You can find more information about this phonics scheme on the Early Years page.
All our classrooms feature bright,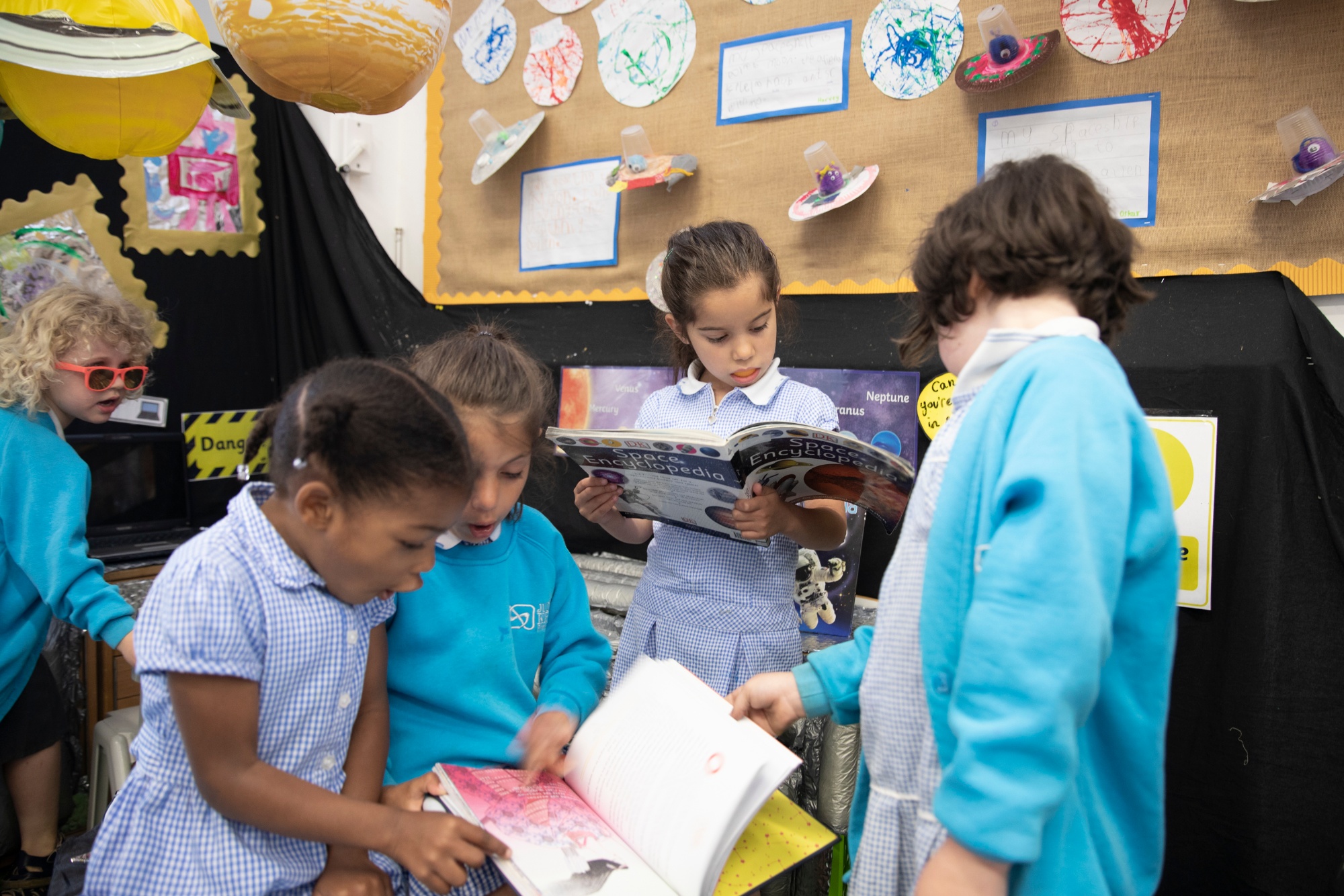 stimulating and inviting reading areas for children to sit and read in, and we regularly invest in high-quality texts for the children. Across the school the children participate in Early Morning Reading, where they read their individual reading books.
From Year 2, children read whole-class texts which support immersion in their topic. In guided reading sessions, children are taught the key skills of: retrieval; inference; structure; language choice; purpose/viewpoint and context.
By the time children leave us at the end of Year 6, they have read a range of books and texts encompassing a wide range of authors, genres and themes.
JKPS English Curriculum Overview