School clubs
Wrap-around care
​We know that many parents need wrap-around care for their children, so we provide a set amount of Breakfast Club places and After School Club and after school childcare places each day.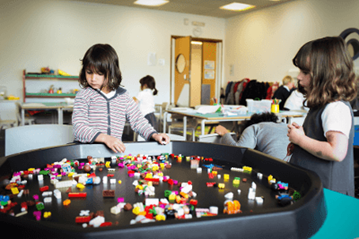 Breakfast Club runs from 8.00am to 8.45am and costs £5 per session. Sessions include a choice of healthy breakfast foods such as porridge, fresh fruit, cereals and toast and toppings. Breakfast is not served after 8:30am.
After School, Session One (Club) runs from 3.20pm to 4.30pm and costs £8. Children are offered a variety of club activities which parents can sign up to. Club listings are available from the school office.
After School, Session Two (Childcare) runs from 4.30pm to 6.00pm and costs an additional £7. Fruit and milk are available, but it is advised that the children bring their own snack.
Booking your place
Parents can book regular slots a term in advance via our secure online payment system, Magicbooking (please note that the MagicBooking platform operates most effectively using Google Chrome as a browser). See the table below for pricing information.
Provision

Cost per Session

Discounted Weekly Cost

Discounted Weekly Cost Additional Sibling

Breakfast Club

£5

£20

£18

After School Club

£8

£35

£30

After School Childcare

£7

£25

£20

Late Collection Fees

First Session:

After 16:30

£7 (child placed in After School Childcare)

Second Session:

Between 18:01 – 18:15

£5

Between 18:16 - 18:30

£10

After 18:30

£20
Depending on numbers, slots may also be booked on an ad hoc basis, although once again payment needs to be made in advance and availability cannot be guaranteed — once each session is at full capacity, no further slots can be offered.