A warm welcome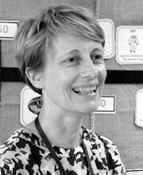 Welcome to Judith Kerr Primary school and thank you for taking the time to find out more about our school… I hope that through our website you will discover our special and nurturing community that helps every child to meet their potential, and that offers a curriculum that is inspiring and relevant, challenging minds and raising aspirations.
We believe that bilingualism is for everyone and welcome children of all language abilities, whether they have never been exposed to German language before or they have spoken German at home since infancy.
We feel that JKPS is a special place where staff are dedicated to providing a stimulating and exciting environment in which everyone feels valued and safe. We want our pupils' time in our school to be memorable and believe we provide a caring environment where every child is valued as an individual and where diversity is celebrated.
Our school community is justifiably proud of our school and its achievements so far; we are all dedicated to supporting the school to realise its vision. The passion and collaboration of all stakeholders has led to a very close community that works tirelessly to achieve the best for all its children.
I am very proud to be able to lead such a wonderful school, where children are at the heart of every decision we make and the desire to support them in reaching their potential and in becoming life-long bilingual learners who seek fairness and equality in everything they do.
If you would like your child to join us, you might like to start with a virtual tour of the school, or by contacting us via the school office on 020 7738 6481 or admin@judithkerr.anthemtrust.uk.
Jo Ryan
Headteacher